MAG Boxes we currently support
We support most MAG Boxes, but if your device is not listed below, please open a chat with us and we may have other options available for you.
AuraHD
AuraHD2
AuraHD3
AuraHD4
AuraHD5
AuraHD6
AuraHD7
AuraHD8
MAG256
MAG257
MAG260
MAG270
MAG275
MAG322
MAG323
MAG324
AuraHD9
WR320
MAG200
MAG245
MAG245D
MAG250
MAG255
MAG325
MAG349
MAG350
MAG351
MAG352
MAG420
MAG254
Install IPTV on a MAG Box
This is the install procedure for a MAG250 – MAG256.  If you have a different model the setup may differ somewhat, but its not likely to be so different that the info below isn't enough to you on the right path.  On the off chance that you are not able to setup your MAG Box with our service though, feel free to open a chat request with us, and we will help you with it.
Click System Settings.
Click Server
Click Portals
In the Portal 1 URL field type in the URL we gave you at signup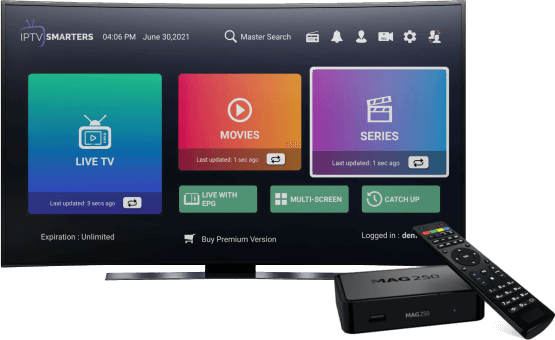 Choose a Plan That Works For You
All A1 IPTV service plans offer at least 2 concurrent connections, in 1, 3, 6 and 12 month terms, and you can select up to 5 concurrent connections on any plan