IPTV Smarters Pro
You can install the IPTV Smarters Pro directly from the LG Content Store, the Samsung Smart TV App, and in the Play Store on Android TV's
Login Instructions:
Any Name:  Enter anything here
Username:  Enter the username we send you at signup
Password:  Enter the password we sent you
http://url_here.com:port:  Enter this URL:  http://mytvstream.net:8080
Click ADD USER and you are now ready to start watching.
If you get an "Invalid Details" error after clicking ADD USER, look closely at the username and the URL fields and make sure that the information entered is correct.  For some reason IPTV Smarters sometimes has a bad habit of inserting spaces between characters all on its own, especially after dots ( . ) .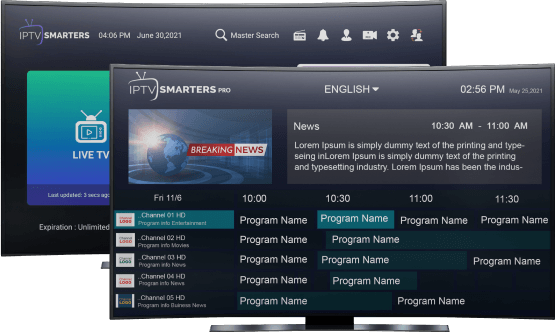 Smart IPTV (SIPTV)
You can install the Smart IPTV directly from the LG Content Store, the Samsung Smart TV App, and in the Play Store on Android TV's.  There is a 7 day free trial, after which if you want to continue using it requires a one time activation payment of 5.49 EUR for each device it is used on.
After installing the Smart IPTV App, open the App.
Make a note of the 'MAC Address' which is displayed on the screen.
Go to http://siptv.eu/mylist/ from any web browser.
Go to the section titled "Upload playlist Files or external playlist URLs with auto-update" and enter your MAC address and the unique Live TV Playlist URL into the 'Link' field.
Ensure the 'countries' dropdown selection on 'Various'.
If you have any problems with the playlist loading you can place a check in the 'Save online' checkbox.
Click onto the 'Add Link' button.'
Restart the 'Smart IPTV' app.
Start watching, and if you plan to keep the App, make sure to go to the Smart IPTV Activation page and register the App before the end of the trial period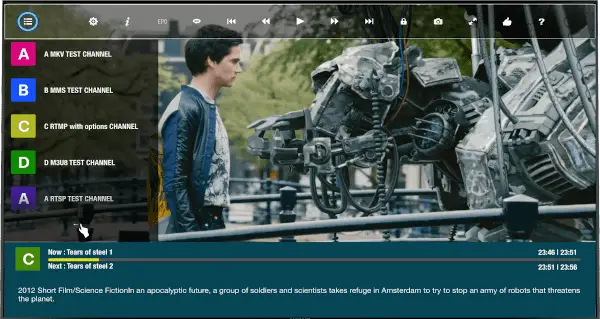 Choose a Plan That Works For You
All A1 IPTV service plans offer at least 2 concurrent connections, in 1, 3, 6 and 12 month terms, and you can select up to 5 concurrent connections on any plan